Automatic vacuum packing machine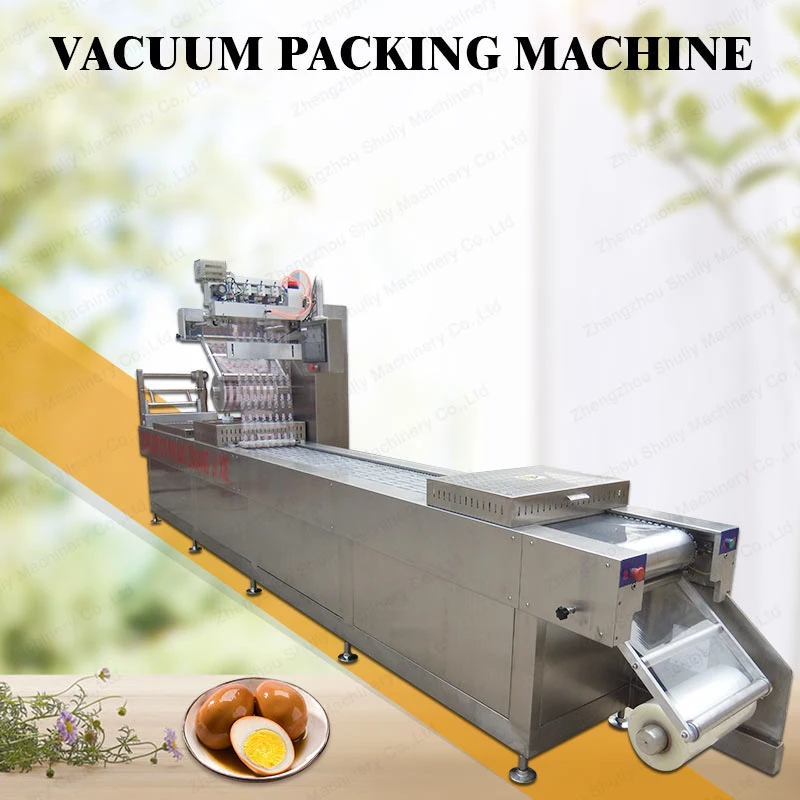 Machine description of the vacuum packing machine
The vacuum packing machine is also called a fully automatic
stretch membrane vacuum packaging machine. The vacuum packing machine can automatically extract the air in the packing bag and then complete the sealing process after reaching a predetermined vacuum degree. Vacuum packing machines are often used in food, medicine, electronic products, and other industries.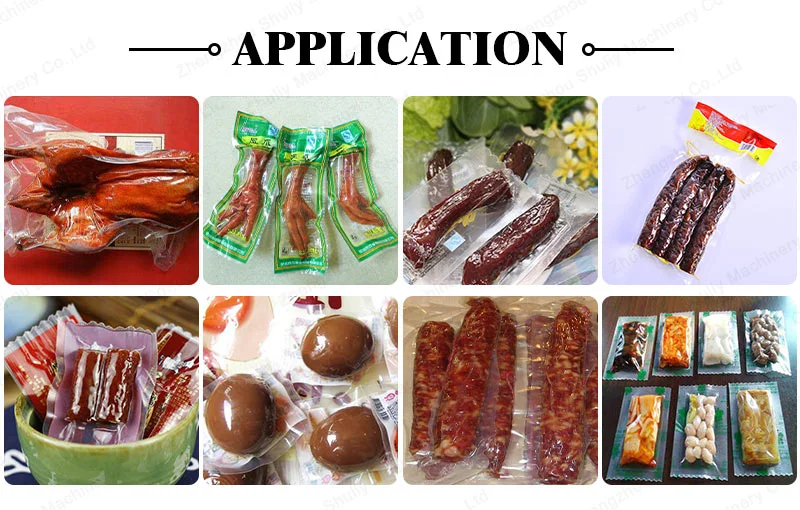 Machine application of the vacuum packing machine
Food vacuum packing machine is mainly used for packaging all kinds of snack foods, such as chicken legs, ham, chicken feet, spiced corned egg, spicy strips, grilled fish fillets, beef jerky, sausages,pickles, meat, seafood, fruit jam, chilled meat etc. It can also be used for meat, seafood, etc.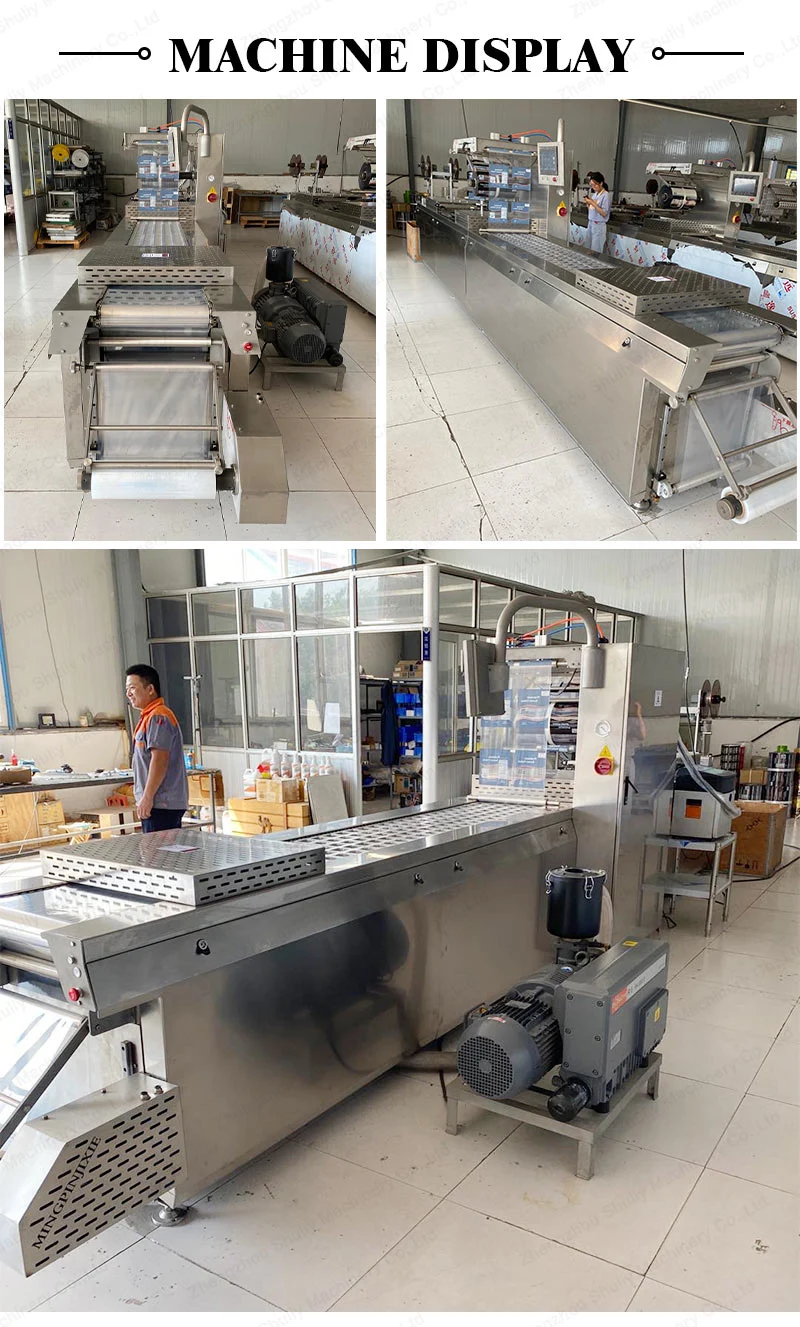 Operation principle:
Forming →filling→sealing→cutting--(date printing if you need).
Technical Parameter
| | | | | |
| --- | --- | --- | --- | --- |
| Model | SL-320 | SL-Z420 | SL-520 | Note |
| Bottom Membrane Width | 322mm | 422mm | 522mm | |
| Cover Membrane Width | 296mm | 396mm | 496mm | |
| Vacuum | ≤200Pa | ≤200Pa | ≤200Pa | |
| Power | 380V/50Hz | 380V/50Hz | 380V/50Hz | |
| Average Power | 6-7kw | 9-10kw | 12-14kw | |
| Effective Size | 284*260mm | 384*390mm | 484*572mm | |
| Packing Speed | circulating 5-8/min | circulating 5-8/min | circulating 5-8/min | Adjust according to product launch speed |
| Sealing Form | Airbag | Airbag | Airbag or Cylinder | Adjust according to customer needs |
| Total Weight | About 950KG | About 1200kg | About 1500KG | |
| Air Pressure | 6-8Mp | 6-8Mp | 6-8Mp | |
| Air Flow | 0.5m³/min | 0.75m³/min | 1.0m³/min | |
| Size | 4200*900*1800 | 6500*1000*1800 | 7200*1100*1800 | Adjust according to customer needs |