MODEL
-660 F
ully
automatic cups machines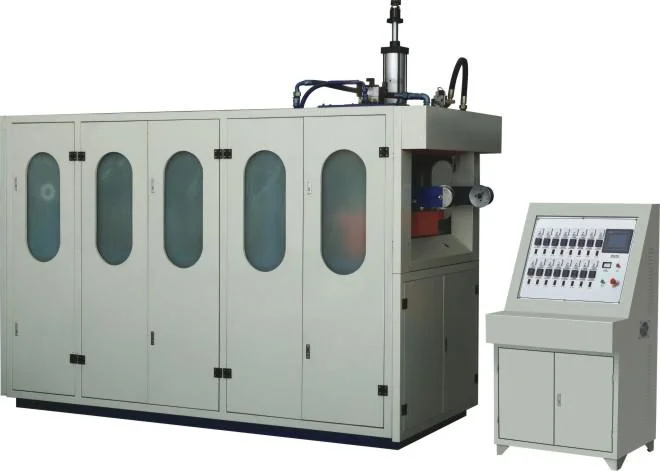 Machine detail:
1. four-pole structure, durable #4
0
chromeplated steel with good rigidity and abrasion resistance.
2.
When a noise reduces ascent and descent of the fluid pressure of the style stand, and shakes.
3.
8
zones automatic temperature controls with error ranges within 1.5ºC
4.
Immersed ceramics far infrared radiation component. Highly safe and reliable
5.
Conveyor chain with gear and double sub-chain. Water-cooling tube in chain way ensures high cooling efficiency and water-saving. Stainless steel board covers the inner machine body. Nitrinized-38CrMoAlA-made chain track guarantees its hardness and durability .
6.
Low barycenter and height of finished products as well as steady running ensures easy operation and friendly viewing.
8.
All motors are overwork-protected.
9
Left-over-sheet reminder installed at the end of the machine with max sheet roll diameter of 0.8m