Ce Certificated Plastic Thermforming Machine for Disposable Cups (LX700)

LX 700 thermoforming machine produces Disposable cups, containers, and lids etc completely automatically with forming, cutting, stacking, counting and conveying in one machine.
·High Speed of 25-30cycles/min
·Take advantage of Tilting Movement of the Forming table, destacking from mould
·Servo Plug assist reduces minimizing energy use on press and saving time of adjustment
·Reliable Germany 4 Cam System, driven by Frequency inverter saving energy
·Two Different speeds can be set and performed in the very same cycle for better quality of finished product
·Two Edge heating zones and oven can move forwards and backwards
·Touch screen and programmable PLC control
·Precise index accuracy utilizing Servo drive system, minimizing plastic scrap
·Retractable, independently operated upper and lower ovens
·Module temperature control ensures precise temperature accuracy and easy operation
·Accessing to all digitalized functions by pressing touch screen
·Highly automatic stacking and counting system
·Automatic central lubrication
·Cam-controlled drive technology ensures 100% precise repetition of each cycle
·Highly stressed parts are of very robust design, with lower table and frames made of casting.
·Little maintenance effort required and long intervals between maintenances
·Most of Components are from multi-national suppliers assures a reliability and worldwide compatibility.
CONFIGURATION
·Loading unit: Tilt-mold thermofroming unit
·Stacking and Counting unit Scrap rewinding unit
·Travaling crane: Servo plug assist
·Servo Index Servo Press (for LX700 servo type )
·Servo Tilting (for LX700 servo type) Edge heating zones
·Suitable material: PP PS PET PVC
·Forming Area: 260x680mm maximum
·Dry Run Speed: 30cycles/min Max.
Specification

Forming area

700*350mm/720X420mm Max.

Depth of Draw

180-200 mm maximum

Suitable material

PP PS PET PVC sheet

Sheet Width

370- 680 mm maximum

Material Thickness Range

0.3-2.0mm

Material Roll Diameter

1000

maximum

Dry Run Speed

40cycles/min Max.

Power Supply

3-N AC380V±15V

Heating Power

93 Kilowatts/hr

Air Pressure

0.7Mpa

Air Consumption

2500 Liters/min

Cooling Water Consumption

13 Liters/min @ 15° - 20° C

Machine Dimensions

3250mm*2000mm*2200mm

2250mm*2260mm*1860mm

Machine Weight

5000kg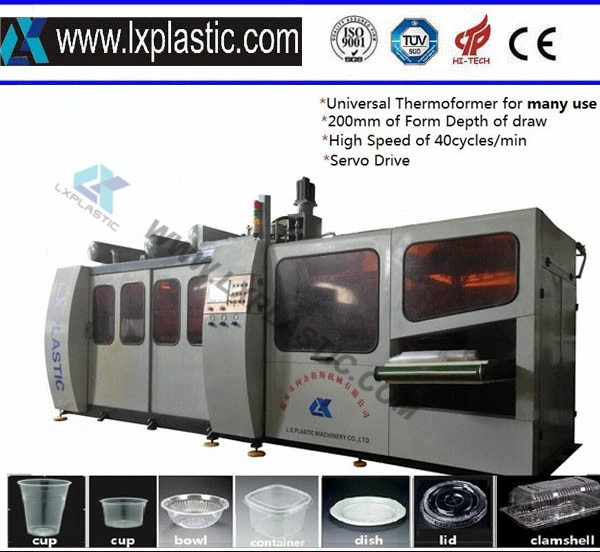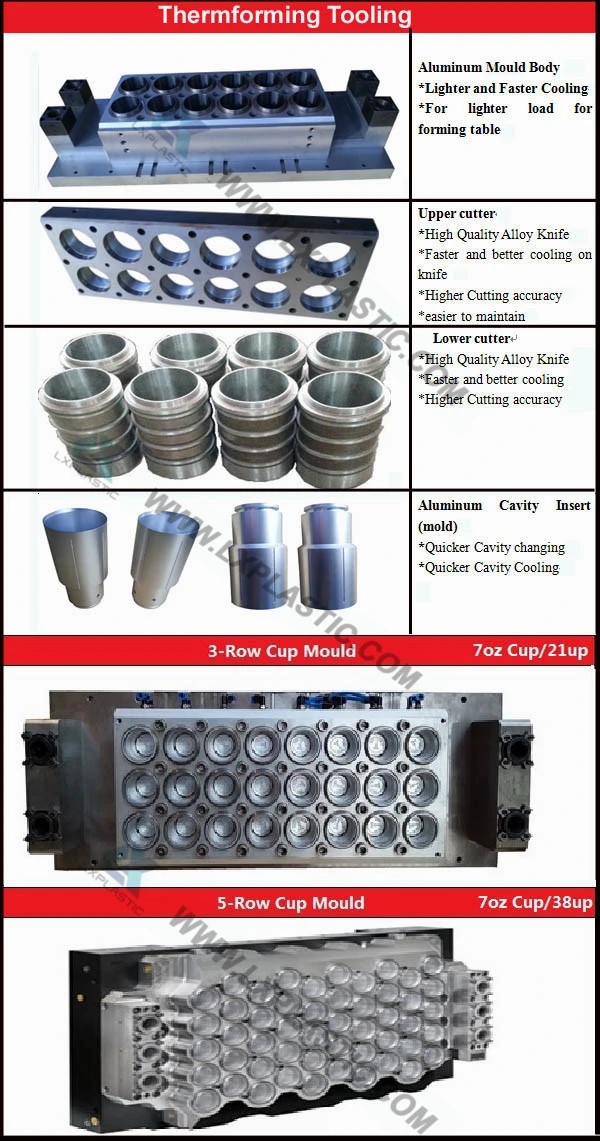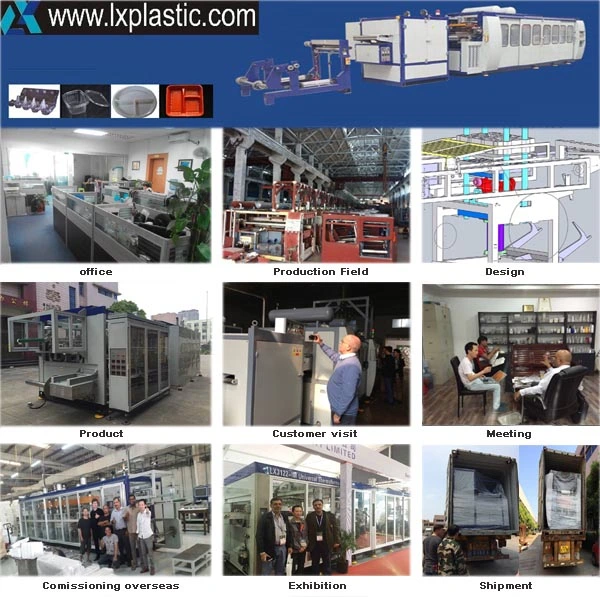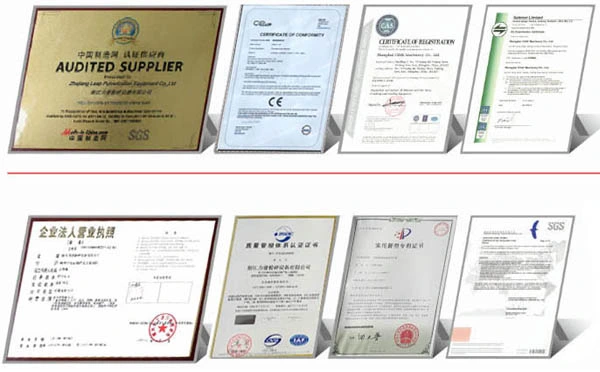 FAQ
What can IM Model do?
I
t produces clamshell,container,lid, tray and dish with rolled-lip
W
hat material IM mdoel can process?
I
t can mainly process PP PET BOPS PS PVC sheet
W
hat is MAX. speed of praticl production?
A
s far as we tested, it is 33cycles/min for 0.2mm PET . for higher speed , we still need more testing
What is Trim-in-place and what is post-trim?
T
rim-in-place means forming and cutting inside the same mould .
Post-trim means cutting after forming.
what is different among IM 2in1 ,IM 3in1 and IM 4in1?
*IM-2in1 does forming and cutting in the same station with steel-rule-knife.
I
t can makes any packaging if there is no requirement of making holes on it.
*IM-3in1=IM-2in1+ second cut-press , it can do trim-in-place process and post-trim process . it means it can do cutting after forming station and in forming station.
*IM-4in1=IM-2in1 +second cut-press +thrid cut-press, it can do trim-in-place and post-trim process and also do hole-punching .
6. what is the advantage of trim-in-place ?
* bring indentical trimming for parts made in film with high shrinkage rate like pure PP .
* no wasting time on adjustting accuracy of trimming
*no wasting money to make an
independent
cutting tool
Technical support
Upon receiving the deposit, we will offer the following technical services:
1.
Make drawings of your project for your approval after receiving your samples
2.
Provide mould drawings .
3.
Provide electric diagram .
4.provide drawings of sensor layout,
pneumatic
layout, sensor layout and motor layout
5.provide picture of labeling of all electric parts and pneumatic parts.
6
. Free technical suggestions on adjusting of equipment layout and application.
5. Equipment upgrading (customers need to pay the cost);
Quality assurance
1. Strictly conforming to ISO9001-2000 quality management system
an and Security conforming to CE
;
2. Strict control from purchasing inspection, process inspection to final proofing;
3. Established several QC departments to execute quality control regulations;
4. Detailed quality control examples:
(1) Complete files for quality control and quality feedback;
(2) Strict inspection for the components to assure products free of damage and avoid rust-eaten and paint peeling off later on.
(3) Only qualified components will be assembled and total equipment must be inspected completely before sale.
After sale service
1.
we can offer a full training in our
factory on operation
and
maintain
2.
Installation and commissioning
in buyer
'
s
factory
is available with all cost caused by visit on buyer
'
s account
.
3
. The
warranty
is one yea
r
.
And after
one year of warranty
,
service is still available with cost on buyer
'
s account if it
involves parts changing.