Competitive Price Thermoforming Packaging Machine Vacuum Sealing Machine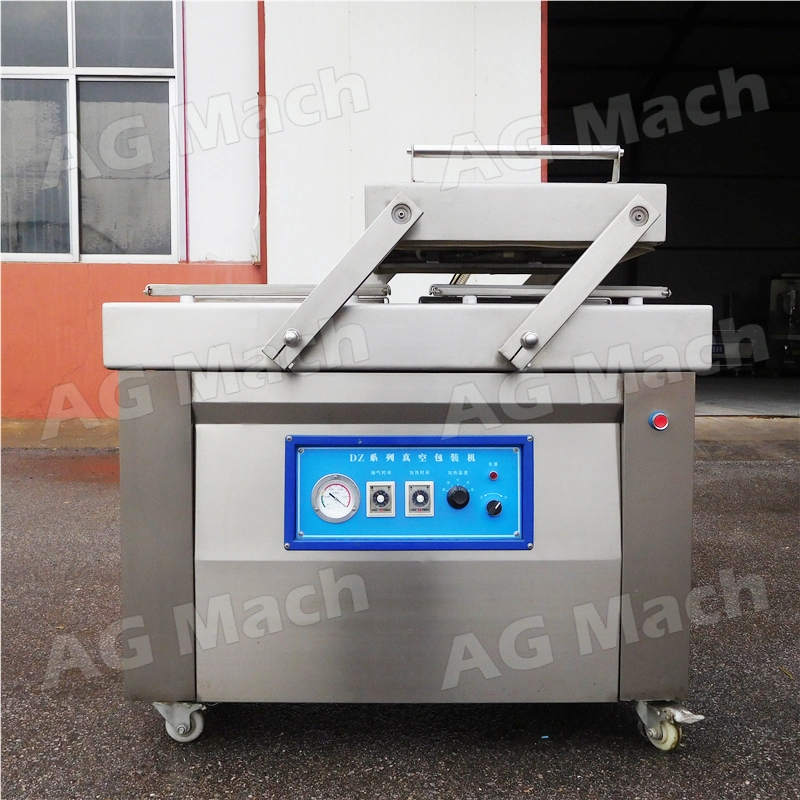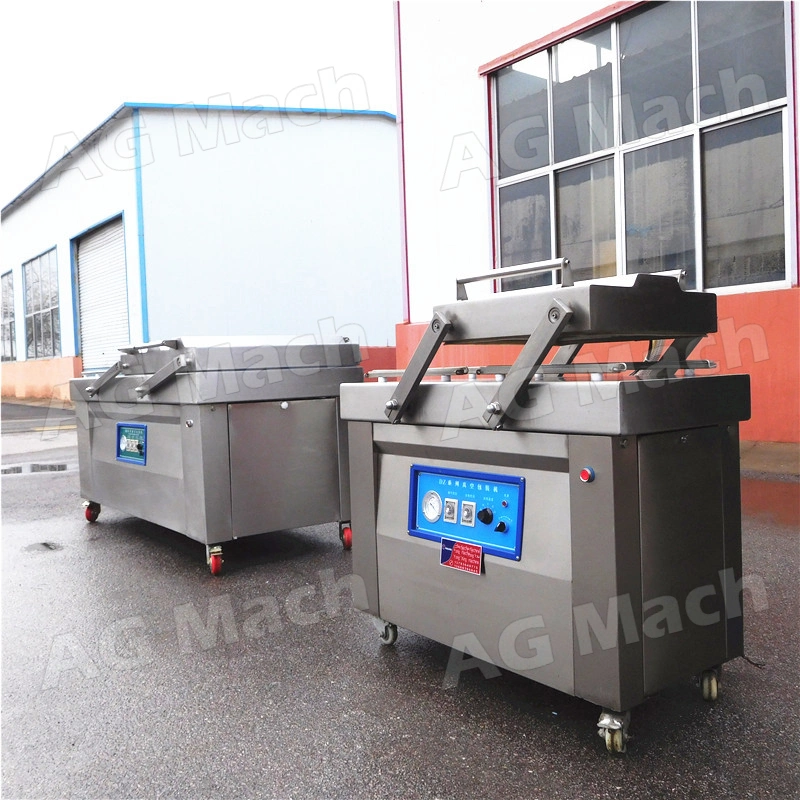 This series of vacuum packaging machine with vacuum, sealing, printing one-time completion of the function. It is suitable for vacuum packaging of products such as foodstuffs, pharmaceuticals, aquatic products, chemical raw materials, electronic components and so on. It can prevent the mildew mold of the product, protect the moisture and protect the product from keeping the shelf life of the product.
Model

DZ-400/2L

DZ-500/2L

DZ-600/2L

DZ-700/2L

DZ-800/2L

DZ-400/2S

DZ-500/2S

DZ-600/2S

DZ-700/2S

DZ-800/2S

Motor

220V/380V

220V/380V

Power

0.8kw

0.8kw

1.6kw

2.4kw

3.2kw

5.5kw

Vacuum chamber size(LxWxH)

500*470*90

570*584*100

690*685*110

795*785*110

895*895*120

500*520*90

590*540*100

690*620*105

790*650*105

920*780*220

Effective sealing size (mm)

400*10/2

500*10/2

600*10/2

700*10/2

800*10/2

400*10/2

500*10/2

600*10/2

700*10/2

800*10/2

Number of heat seals

2

2

2

2

2

2x2

2x2

2x2

2x2

2x2

Distance between two

heat sealing strips (mm)

385

465

570

675

780

400

415

470

590

630

Lowest absolute pressure

-0.1MPa

-0.1MPa

Pumping rate

20m³/h

20m³/h

40m³/h

60m³/h

80m³/h

100m³/h

Dimensions

507*680*920

620*630*910

820*710*910

920*815*910

1020*1020*970

1032*630*850

1200*700*950

1400*700*950

1590*795*950

1830*910*1100
1. Stainless steel chassis surface through a number of special processes, uniform, luxurious. At the same time with dirt, scratch resistance and so on. Not the same appearance, not the same quality.

2. Sealing temperature and sealing time adjustment range, suitable for a variety of different materials, vacuum packaging.

3. Control panel with emergency stop button, such as the packaging process is abnormal, press the emergency stop button, you can interrupt the packaging process, the use of security.

4. The use of high-quality high-power vacuum pump, the vacuum effect is good; well-known brand electrical components, stable performance, long service life.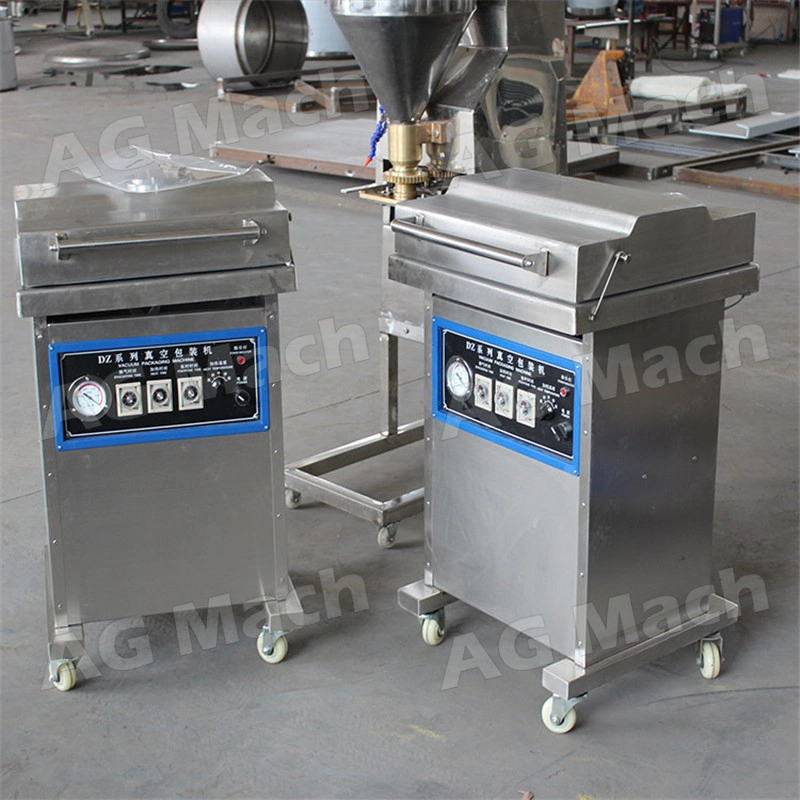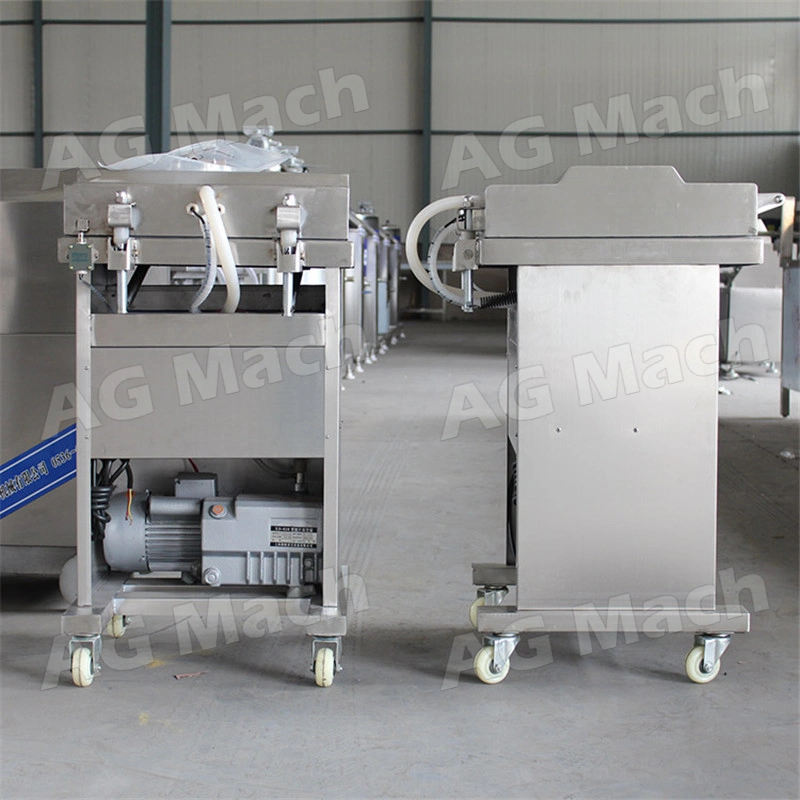 What kind of products can I vacuum seal?

Vacuum sealers can be used to vacuum package most kinds of foods as well as household items. However, there are certain guidelines that should be followed to maximize the capabilities of your vacuum sealer:

Vegetables should not be vacuum sealed fresh. It is best to blanch them (place in boiling water until it is hot, yet still crunchy), then submerge in ice water to stop the cooking process. This will allow the vegetables to retain their color and firmness. You may then continue with the vacuum sealing. You can also freeze the fresh vegetables and then continue the vacuum sealing process. If this is not followed, they will emit a gas after they have been vacuum sealed that will interfere with the vacuum seal of the bag.

Any food, such as meat or fish, that is very moist, is the best vacuum sealed after it has been frozen. The excess moisture in the food will interfere with the sealing phase. Likewise, more delicate foods, such as bread or fruit, which are likely to be compressed under the pressure of vacuum sealing should also be frozen first to help the product hold its shape.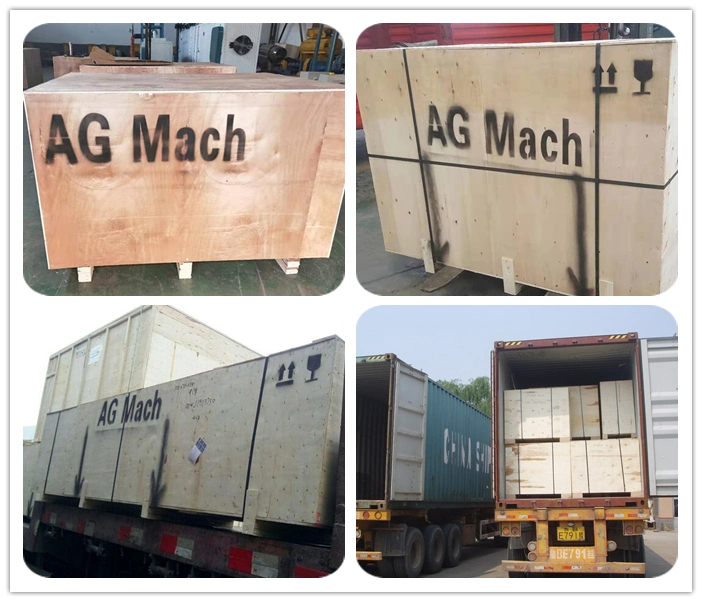 Q: Can you send a video showing how your machine works?

A: Certainly, we have made all our machine's video.

Q: Do you make a test before shipment?

A: We always test machine fully and make sure it works smoothly before shipment.

Q: What's the MOQ?

A: There is no MOQ, welcome to order!

Q: What kind of package for shipping?

A: Use the basic stretch film wrap around the whole machine, and packed with the exported wooden case, also can be according to your requirements.